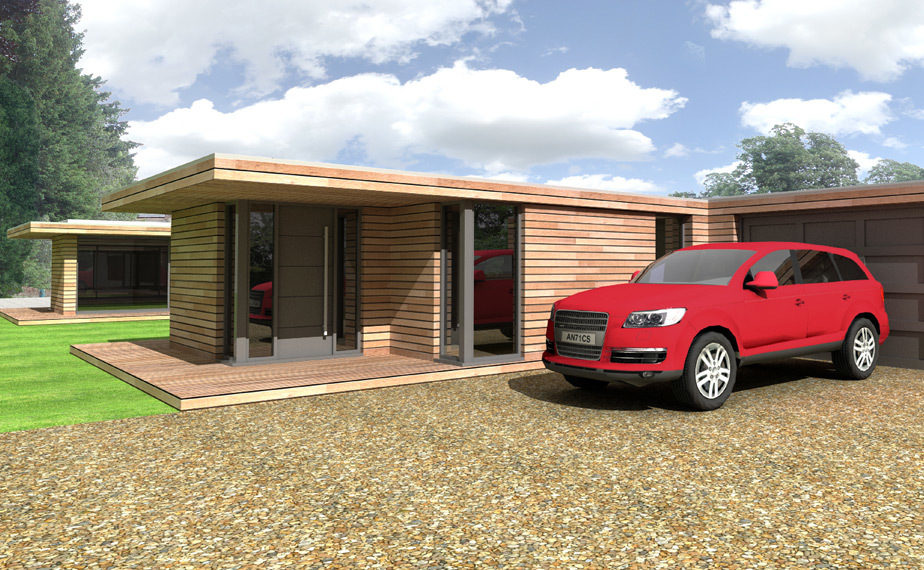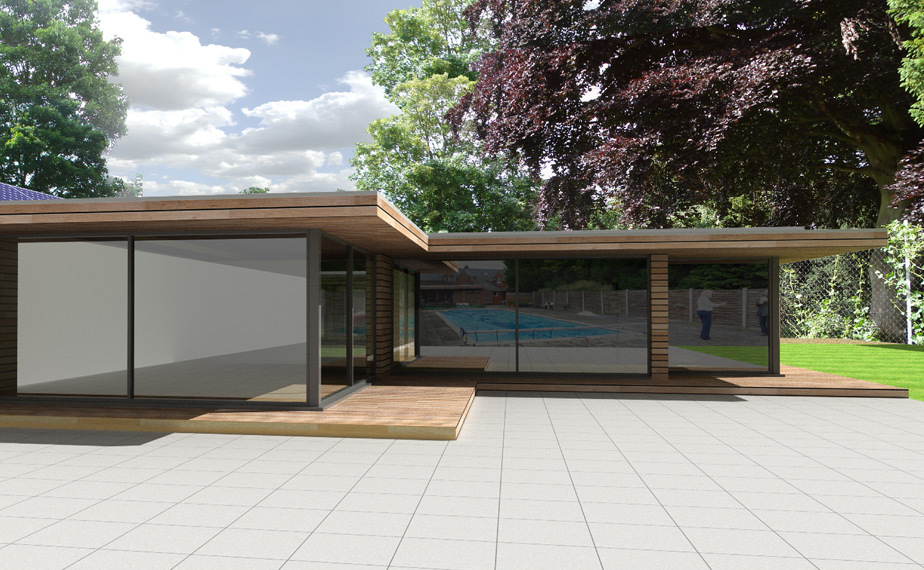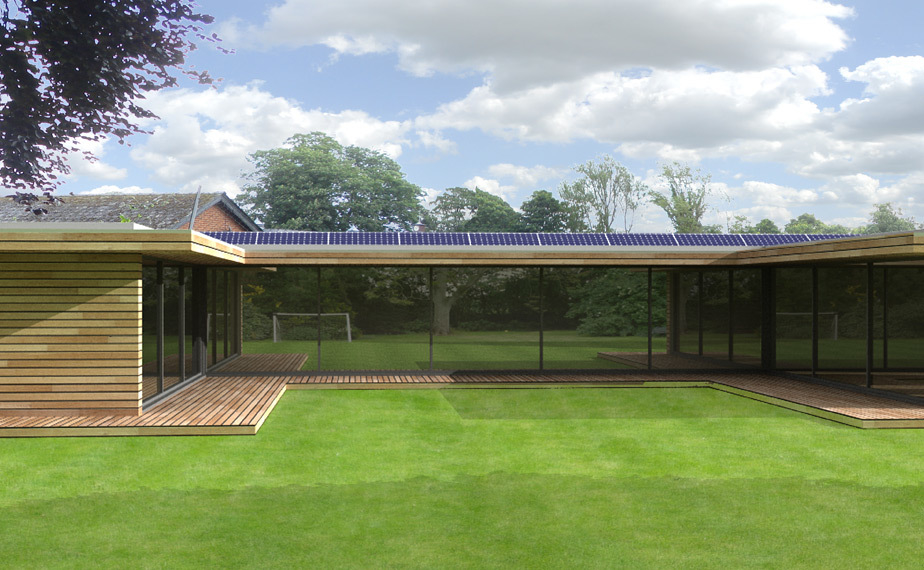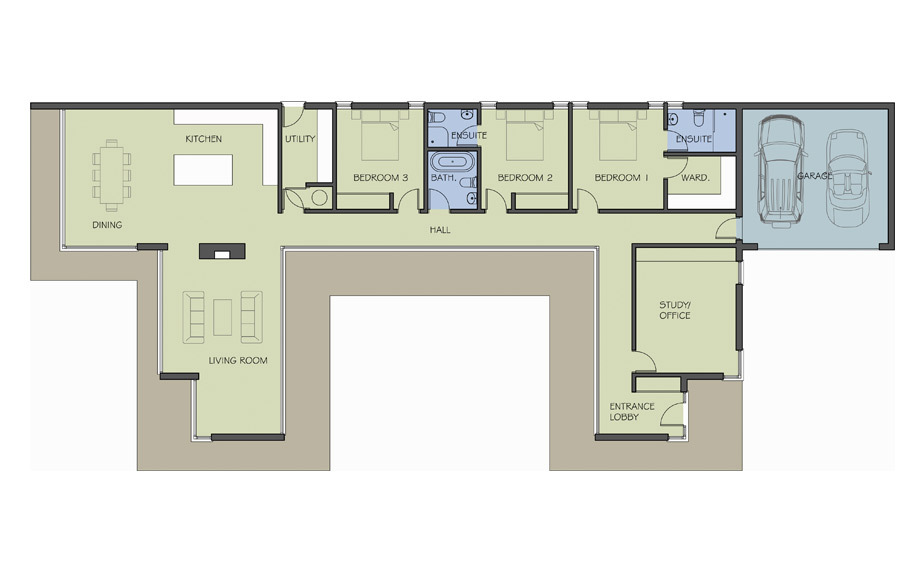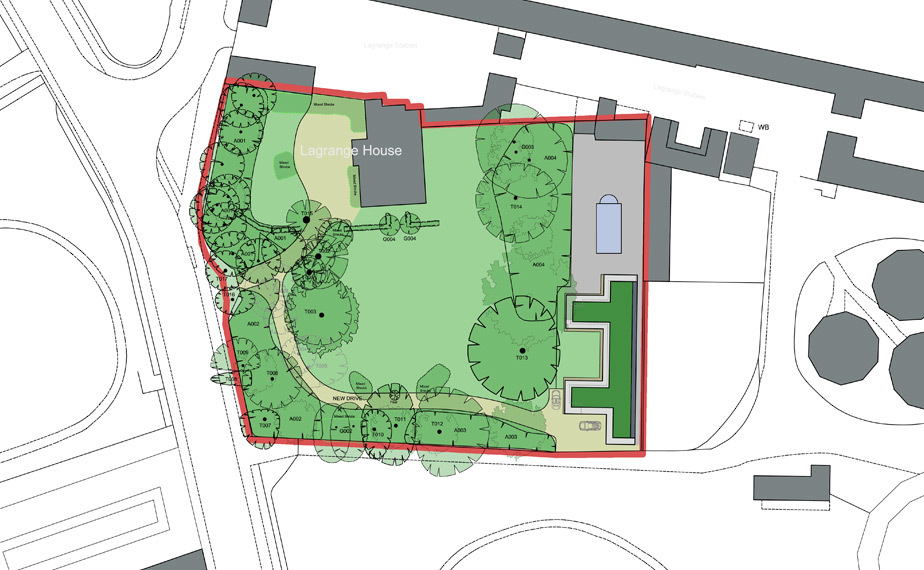 KWA was appointed to design and gain planning permission for a new dwelling within the garden of a large Victorian dwelling set in extensive grounds close to the town centre.
The site lay within a Conservation Area which severely restricted the development considered permissible by the Council. Other site constraints includes the significant tree belt within the site the potential impact on adjacent businesses.
Early consultation took place with the local Council and the Conservation Officer and KWA worked with these representatives and specialist arboriculturalists to achieve planning permission for a modern, single storey three bedroom dwelling. The highly sustainable scheme incorporates a green roof, photovoltaics and makes use of a natural ventilation system.