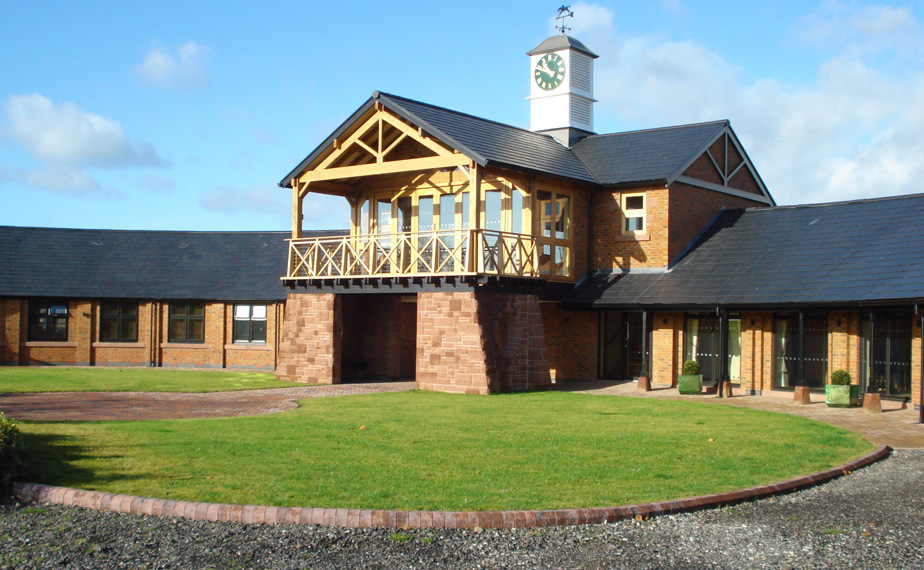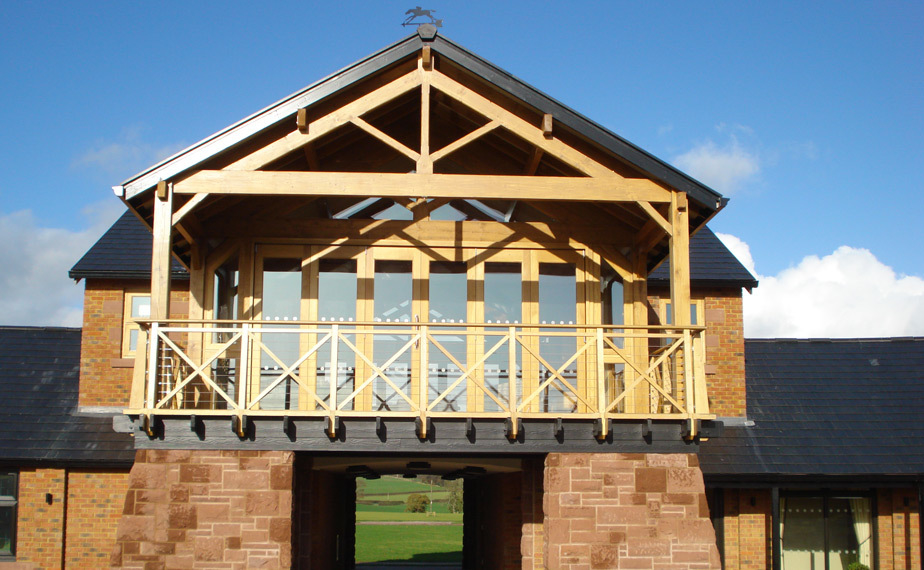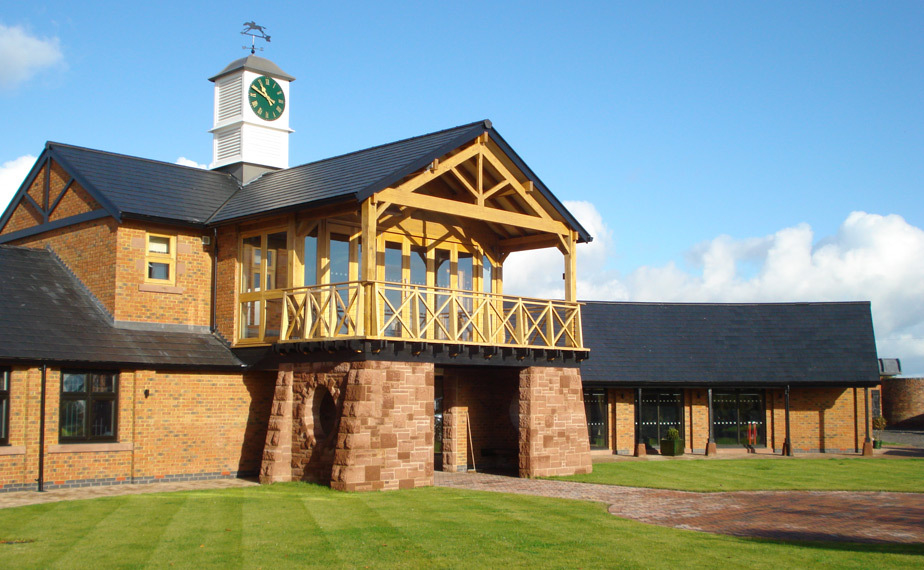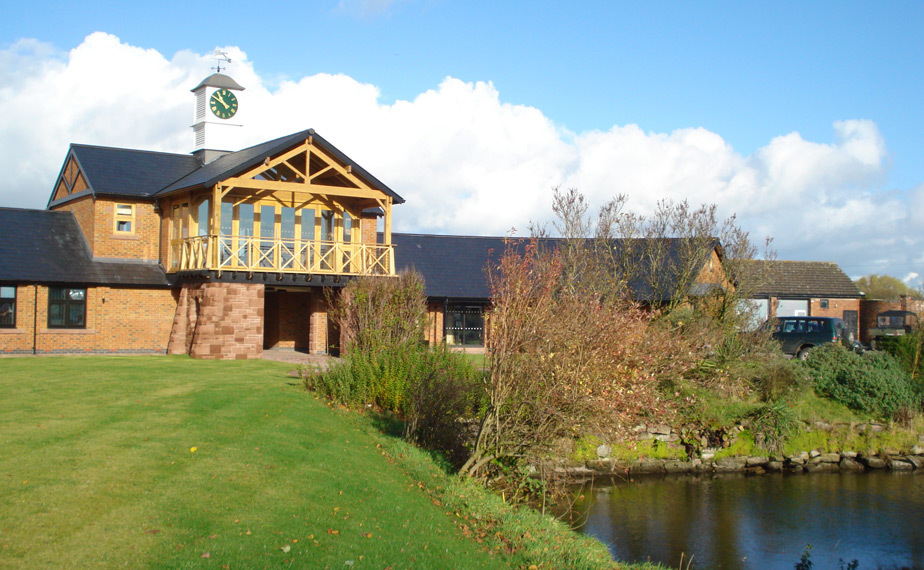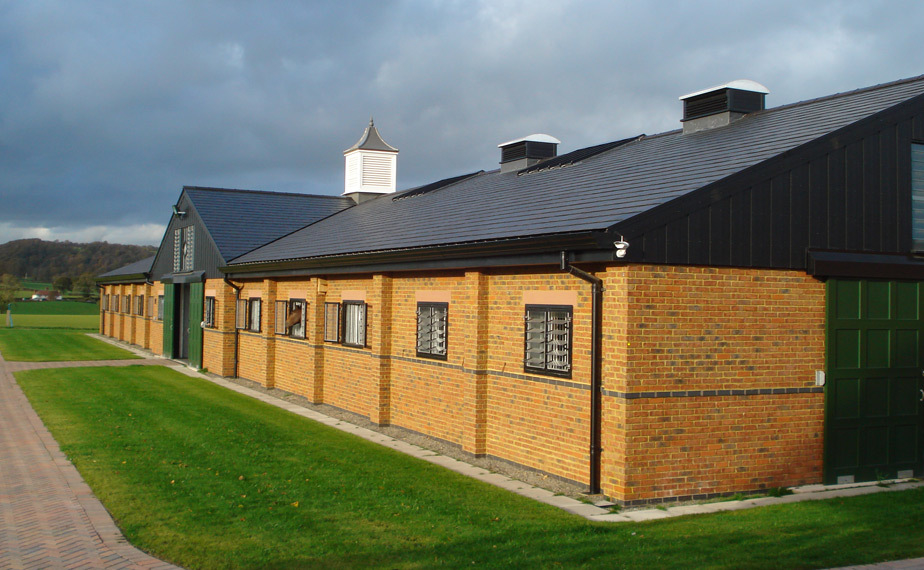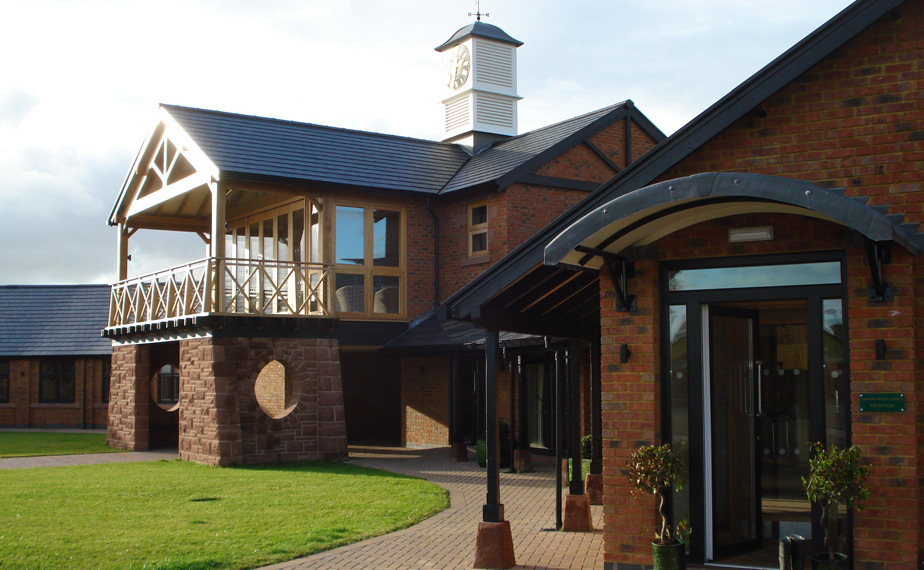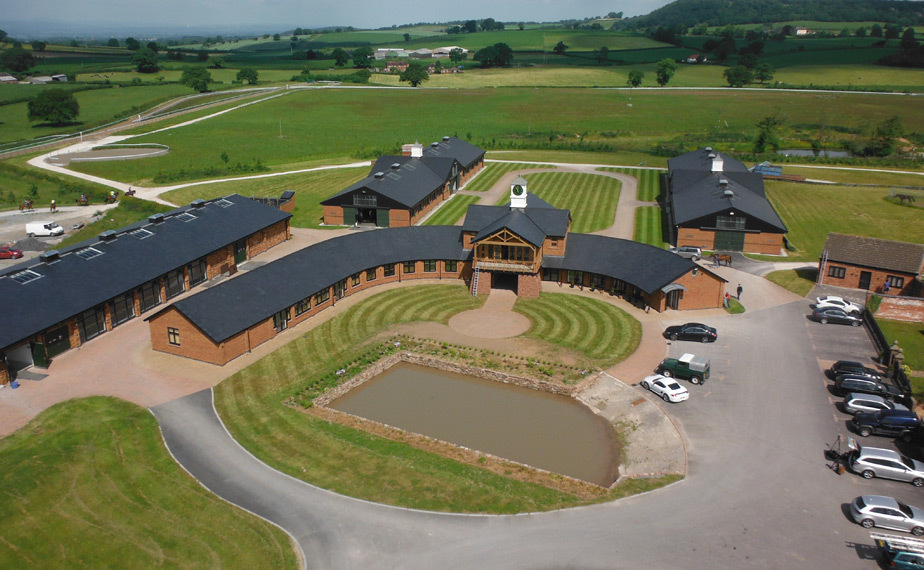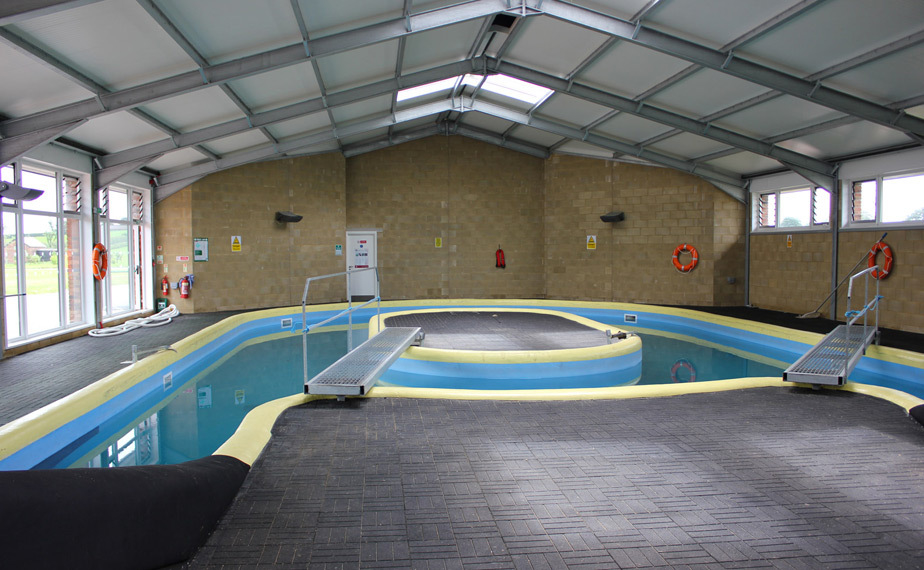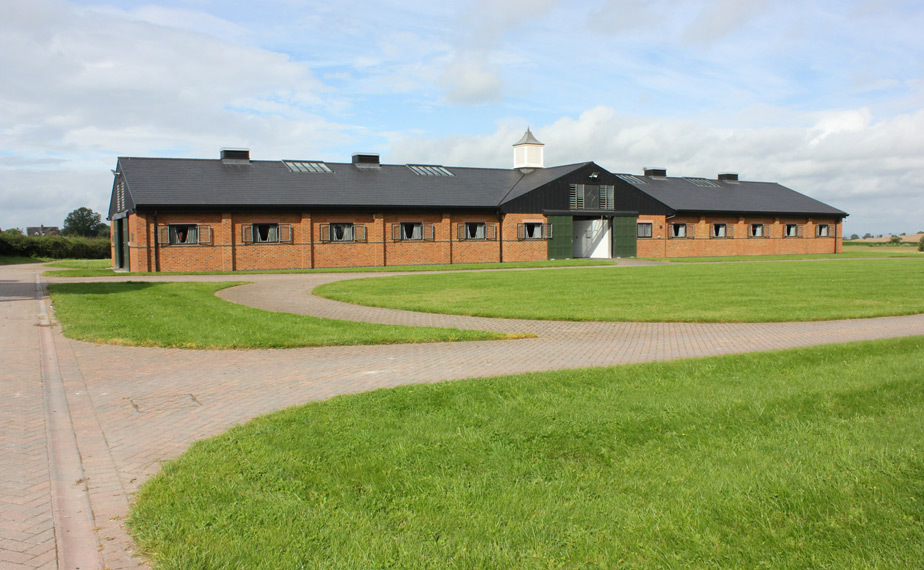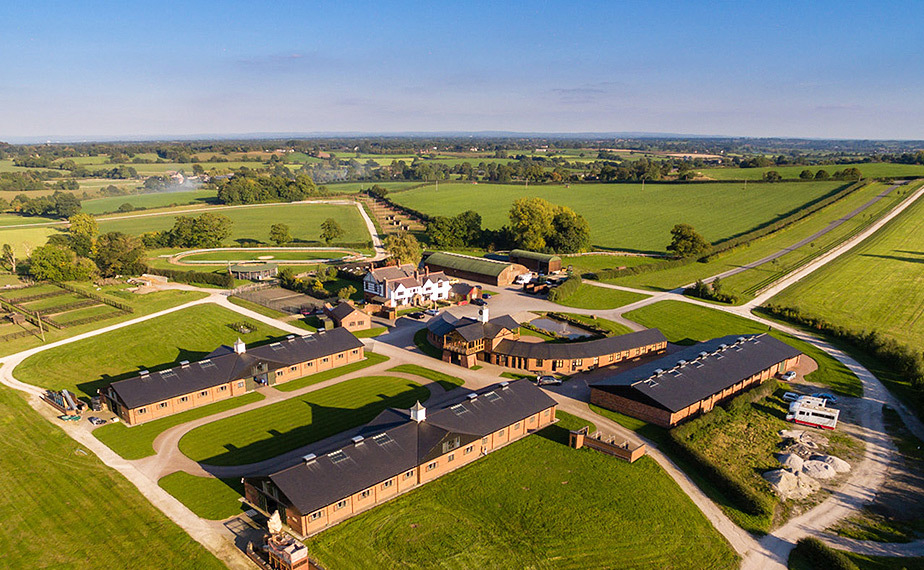 The requirement was for a minimum of 60 boxes plus ancillary spaces for horse use, staff accommodation and office accommodation. There were two phases of work with the first phase being conversion of existing buildings.

The site was a former farm with a derelict barn adjacent to a pond.
The old building was demolished and the pond used as a feature around which the new accommodation/offices were designed. To the rear of the accommodation/administration block are new stables which lead directly to the gallop and other training facilities.