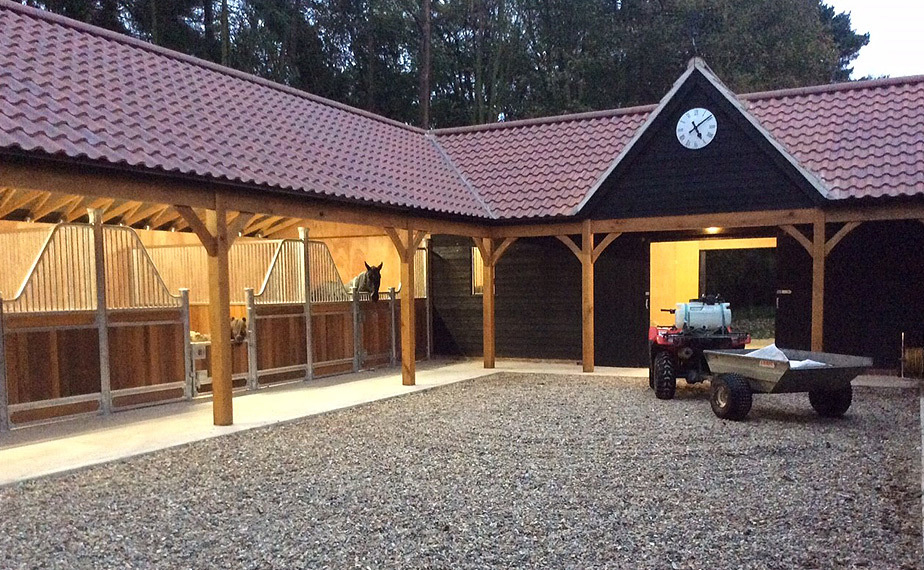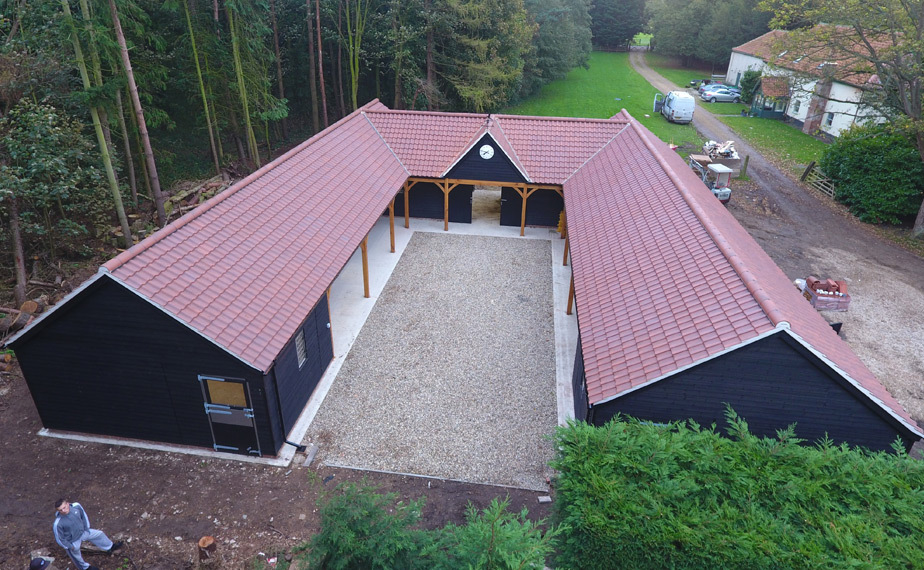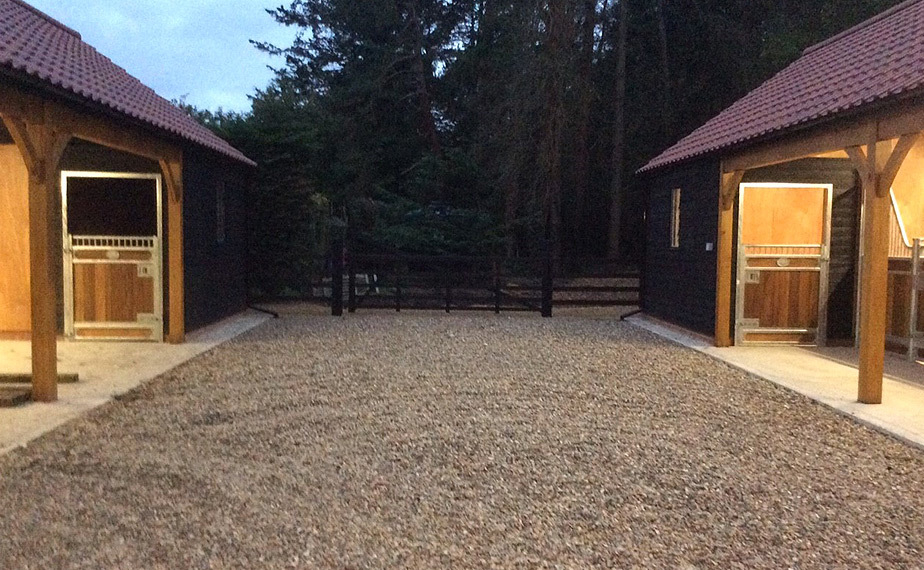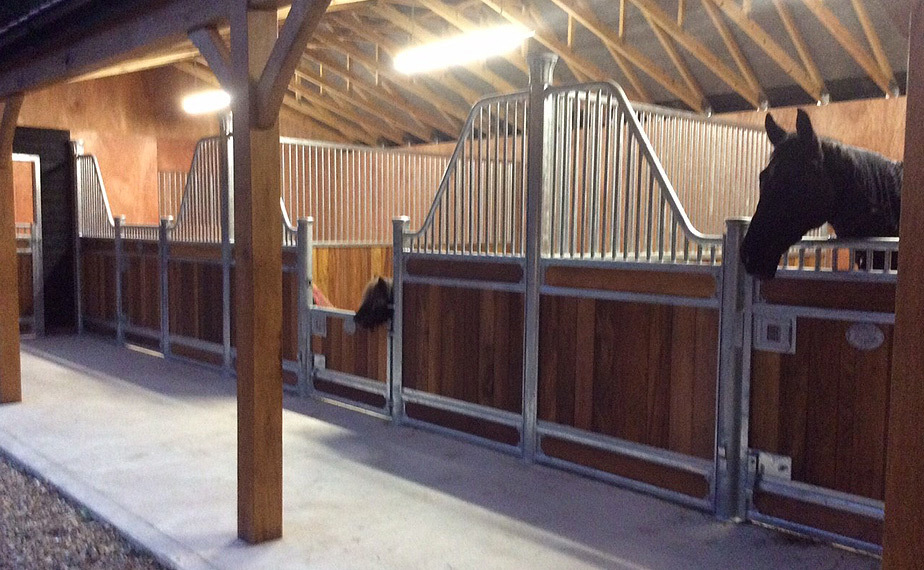 KWA Architects was appointed to design and secure planning permission for the demolition of an existing tin garage and the erection of a private stable yard and manège to serve the needs of the occupants of an adjacent Grade II Listed Building in Norfolk.
The scheme delivered five stables, a washdown area and Treadmill unit as well as ancillary facilities such as tack and feed storage within the 20 acre Estate.
The yard was designed to reflect the sensitive location of the development with materials including traditional black weatherboarding and a tiled roof designed in a courtyard style layout.
KWA Architects was appointed to design the scheme, secure planning permission and produce working drawings and the client then oversaw the project on site.